EBG Acquisitions was formed in 2016 for the purpose of brining investors together to acquire income producing properties in Texas. 
Since then, over $34M worth of commercial assets were purchased and sold, over 500 apartments units and over 35,000SF of prime industrial assets. 
We are open to partnering with individual investors, family offices, funds, private equity groups, etc.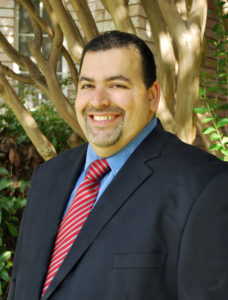 Joseph Gozlan, B.Sc. Information Systems
Leveraging a distinguished career as a commercial broker and commercial investor, Joseph Gozlan brings an unparalleled depth of expertise to the commercial real estate market. He is renowned for his astute leadership in group acquisitions exceeding $30MM, predominantly in multifamily and industrial real estate sectors. Joseph's capabilities extend to providing superior asset management and commercial property management services to an impressive portfolio of over 500 units.
As an Industrial commercial investor, Joseph's acumen shines brightly, having spearheaded the acquisition of over 35,000SF of Industrial commercial investment properties in 2022.
His professional journey is underscored by his formative years as a lieutenant in the Israeli Defense Forces (IDF), followed by a 17-year stint in leadership roles within the software industry. Joseph's tenure in publicly traded giants like GameStop, Retalix (NCR), and JCPenney has honed his business acumen, analytical prowess, and comprehensive strategic perspective, all of which are invaluable assets in the realm of real estate.
Joseph holds a B.S. in Information Systems Engineering from The Technion, Israel's top engineering schools. His venture into real estate investing began in 2005, leading to an extensive portfolio and robust equity positions across various assets, including SFRs, Multifamily, and Industrial assets.
2015 marked the inception of his multifamily journey, quickly followed by the successful acquisition of a 22-unit multifamily property in Celina, Texas. Joseph's expertise in leading successful acquisitions further solidified with 146 units in Lubbock, Texas in 2017 and an additional 97 units over two communities in 2018. His leadership was pivotal in acquiring a 236-unit Lubbock community in 2018, serving as the asset manager for all six communities.
In 2020, Joseph launched EBG Commercial Management, a commercial property management company, streamlining the management of all commercial assets in-house. His leadership in this vertically integrated organization offers a comprehensive 360-degree perspective as an investor, operator, manager, and commercial real estate broker.
Joseph's influential role in commercial investment assets has significantly contributed to the success of EBG Acquisitions and its sister company, Eureka Business Group.
With his sights set on the future, Joseph aims to lead the acquisitions of industrial and flex commercial properties in the Dallas – Fort Worth Metroplex. His ambitious goal is to acquire and manage an asset base of 500,000SF or more in the next couple of years. As an authority in the commercial brokerage sector, Joseph Gozlan's name is synonymous with professionalism, expertise, and success.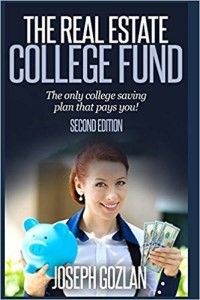 The Real Estate College Fund (available on Amazon)
This book was written to help first-time real estate investors recognize the advantages and risks of investing in real estate and offer ways to mitigate those risks.

ISBN-13: 978-1520943930
ISBN-10: 1520943938
Media & Speaking Engagements